Sunlite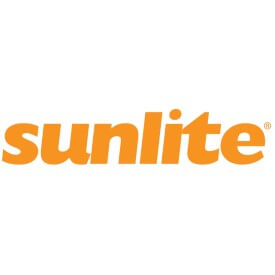 Sunlite Lighting was founded in 1996 and since then, has become a multinational enterprise and one of the leading light manufacturers in the United States. Even though they are growing tremendously, Sunlite takes pride in customer service, as they maintain a personal touch with every customer. Sunlite's excellent reputation is providing a wide range of high quality, but affordable LED, Compact Fluorescent, Incandescent, HID, Halogen, Decorative, Miniature, Specialty, Stage, and Studio lamps as well as a large selection of electrical supplies and Light Fixtures.
Sunlite keeps up with the latest technology to provide its customers with the most modern and innovative products in the lighting industry. Sunlite understands the demanding environment of the industry, which is why they have their 100,000 plus square feet of warehouse space fully stocked with more than 13,000 different products so that they can provide immediate service to all their customers.
Every product is developed with the environment and safety in mind, this is why Sunlite works with the U.S. Department of Energy Lighting Facts Program, the DesignLights Consortium, the American Lighting Association, and many others to ensure their products exceed the standards of the industry. Many of their products also carry the Underwriters Laboratories and/or Energy Star certifications which reflect the high quality of their products and expertise of their technical team and product specialists. Sunlite has an extremely wide range of products available for you, so they are sure that they can provide the best and most affordable lighting solution for your project.
Every single team at Sunlite works hard to provide you with the most modern and innovative technology in the industry. They also make sure to continue to improve every product to meet your demands and preferences.
All Sunlite Products