Advantage Environmental Lighting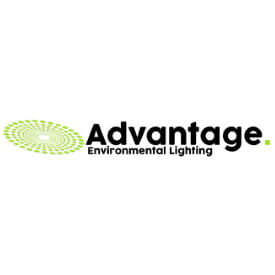 Advantage Environmental Lighting, or AEL, is committed to providing the highest quality lighting products available. With expertise in engineering, designing, and manufacturing, their main goal is to create beautiful, energy efficient, and environmentally conscious lighting products for commercial and industrial applications. All AEL products come with a warranty and the Advantage Guarantee which promises that their light fixtures will exceed your expectations in both function and craftsmanship. 
Advantage Environmental Lighting strives to build relationships and create partnerships.  They manufacture all of their lighting fixtures in Fort Worth, Tx, and offer the highest quality American made products at the best possible price.
In addition to over 400 different lighting fixtures, Advantage prides itself on their ability to create the highest quality custom lighting fixtures for any need, at an acceptable price. We are your solution for all of your commercial and industrial lighting needs. No job is impossible for them.  They make it happen!
All Advantage Environmental Lighting Products