Green Creative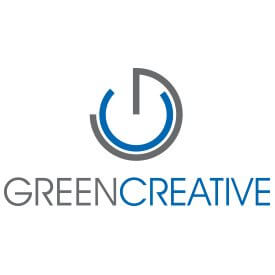 Green Creative is a manufacturer that provides the highest quality LED lighting products. They take pride in the fact that their products save more than 80% of the energy and last 20 times longer than traditional lighting sources. With over ten years of experience in the industry, Green Creative is committed to providing you with the best products that have been rigorously tested for your satisfaction.
Based in Silicon Valley, Green Creative offers lighting solutions to retail, hospitality, food & beverage, office, education, and industrial applications through multiple distribution centers and sale networks across the United States. Green Creative's full product line has been adopted by some of the world's largest companies so you can be sure their products are reliable and efficient. Their patented technology has been recognized year after year by the Illuminating Engineering Society Progress Report, the LEDs Magazine Sapphire Awards, Edison Report, NAILD, and many more. All of these awards reflect how their products are the best selection for your needs.
Green Creative's 4ft. Direct Ballast T8 LED Tube 25 pack uses an innovative glass design to diffuse heat and light more evenly. This tube is dimmable and is suitable for totally enclosed fixtures. It comes in 1650 or 1700 lumens and is available in color temperature selections of 3000K, 3500K, 4000K, or 5000K. The 4ft. T8 Bypass Line LED Tube 16W, 25 pack has amazing performance and no dark spots. Delivering powerful and seamless light from end to end, this lamp comes in 2050 lumens and is available in 4000K or 5000K color temperature. These Green Creative products come with working life of 50,000 hours and a 5 year warranty.
Green Creative believes that the quality of their products is the perfect solution to your lighting needs in any given application. With great customer service and a strong staff, they will provide you with the best product for your project.
All Green Creative Products