Energetic Lighting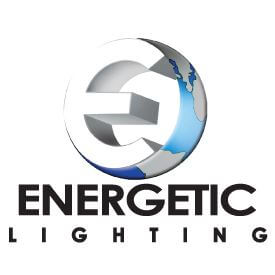 Energetic Lighting has made being the leading provider of efficient and innovative lighting products their goal since 2001. They are committed to bringing maximum return on investments and energy savings to their customers. With expert customer service, Energetic Lighting provides its customers quality products at reasonable prices. Maintaining more than two million square feet of manufacturing capability globally, Energetic Lighting manufactures all of its products in-house to make sure they can oversee every step of the design and production process.
Energetic Lighting is focused on the quality of not only their final product, but the quality control throughout the entire manufacturing process. Energetic Lighting believes that you must never sacrifice quality for price, but only reduce the cost where needed. Their products provide each one of their customers with the value of knowing that it will last a long time due to the strict emphasis of quality that starts in the design process.
The Energetic Lighting Shoebox Area LED comes in 90W, 150W, or 240W models. These easy to install fixtures are ideal to light parking lots or other open area applications. The Energetic Lighting LED Rectangular Wall Pack is an economic lighting solution for both commercial and residential locations. This fixture is available in 20 watts and includes a photocell sensor which enables the product to turn on and off automatically from dusk to dawn. The Energetic Lighting 2x2 LED Recessed Troffer is perfect for providing light in any office application and layout. This damp rated fixture provides 36 watts with a 4485 lumen output and a 4000K color temperature. All of these products have a minimum lifespan of 50,000 hours with a dependable build quality that will operate for many years and also come with a five year warranty.
Energetic Lighting is dedicated to making a company environment that is focused on dedication and research to serve you and develop the latest technology in the industry. They will make sure to provide you with the best lighting solution to fit your need.
All Energetic Lighting Products