Overdrive Lighting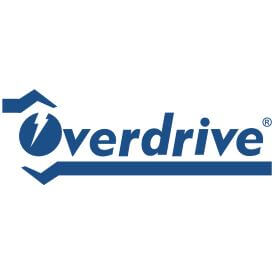 With over 25 years of experience, Overdrive Lighting and their staff have been delivering top quality and highly efficient lighting solutions to their customers with knowledgeable customer service. Based in New Jersey, Overdrive has the widest range of the most innovative LED-based lighting fixtures in the industry. Overdrive's goal is to outperform and outlast your expectations with the most affordable and environmentally friendly fixtures on the market. 
Overdrive offers its customers environmentally friendly packaging, manufacturer direct pricing, a vast selection of Energy Star Qualified Products, and the most up-to-date products. Overdrive makes sure that every single one of their products offers their customers full satisfaction, this is why their products come with a five-year warranty. Driven by innovation, they are confident that their products use the best technology to last you as long as possible.
Overdrive's 4ft. 40W LED Shop Light is perfect for any application where high quality LED lighting is required. Designed to be suspended, you can use this fixture in workshops, garages, and basements. The LED technology saves you significant amounts of energy compared to fluorescent fixtures. This fixture has an output of 4000 lumens and a life up to 50,000 hours. The Overdrive LED Wall Sconce is an Energy Star approved product. Producing 1,100 lumens of light, this fixture is ideal for hallways and bedrooms and can be installed in damp locations. Also with 50,000 hours of working life, this product is easy-to-install and has low maintenance costs, so you will get a return on your investment in no time. 
The dedicated Overdrive team is committed to providing you with the best lighting solutions money can buy. With an in-house fully equipped R&D and integrated manufacturing facility, Overdrive is sure they will be able to deliver their customers super affordable and high-quality products
All Overdrive Lighting Products