Portor Industry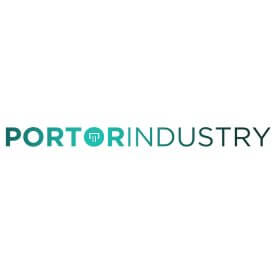 Based in Los Angeles, California, Portor Industry is an LED lighting company that works with clients all over the United States. Portor Industry specializes in manufacturing the most innovative high bay fixtures, linear high bay lights, parking lot lights, and LED tubes. Portor Industry believes in communication; they pride themselves in the fact they maintain communication with their customers long after a sale is made. 
Focused on commercial and industrial lighting, Portor Industry has provided their high quality and efficient fixtures to grocery stores, department stores, warehouses, factories, and hospitals. Since they are so focused on creating the newest products for their customers, it is no surprise that Portor Industry continues to build their excellent reputation. With a high standard for their products, each product comes with a 7-year warranty so that if anything happens, Portor Industry will make sure to communicate with the customer and provide a solution with outstanding customer service. 
One of Portor Industry's many efficient products is the HBG UFO Highbay Light. This fixture is designed to withstand the harshest conditions, as it is built for even wet outdoor applications. This high-quality highbay is ideal for application in gymnasiums, workshops, warehouses, factories, convention centers, and gas stations. The HBL Series Linear Highbay Light is perfect for lighting warehouses, churches, gymnasiums, shopping malls, and many other large indoor applications. The V-hooks and chains on the fixture make it suitable for a suspended mount. This highbay is 0-10V dimmable standard and is available with a pendant mount and motion sensor. 
In every aspect, indoor, outdoor, commercial, or industrial lighting, Portor Industry has the best lighting solution for you. This LED Lighting Company is focused on the future and knows that the future starts with their customers, so their whole team is dedicated to serving you in every way possible.
All Portor Industry Products