Euri Lighting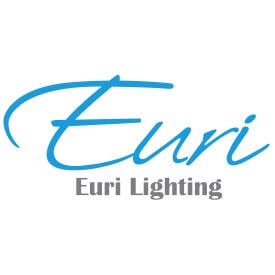 Euri Lighting, a division of IRTRONIX Inc. was established in 2000 and was born out of an idea to bring innovative LED lighting products to the marketplace. Lighting products that will lead the charge in technology and innovation.
Headquartered in Torrance, California, Euri Lighting is a manufacturer of LED lighting products. For LED lighting, the future is now and Euri Lighting is on track to become the world's leader in supplying LED lighting products across the globe.
Euri Lighting is geared to our customers. The company operates and delivers superior customer support and quality service. Their high quality LED products are backed by a limited warranty and affordable pricing.
Euri Lighting's manufacturing and technology capabilities span worldwide, achieving the perfect balance of superior light bulb quality and exceptional value for their consumers. Every LED bulb is produced by the highest standards in the industry. Fully equipped testing facilities assure you that every lamp or light bulb shipped out is that of the highest quality and consistency.
The company's mission is to empower consumers worldwide with Euri Lighting products. Their goal is to give give light to consumers and maintain the most eco-friendly and energy efficient alternatives to purchasing traditional lighting.
Euri Lighting is making a difference one light bulb at a time.
All Euri Lighting Products