Lum-Tech Lighting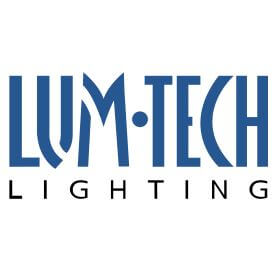 Established in 2003, Lum-Tech Lighting quickly became one of the East Coast's leading manufacturers of recessed downlighting products. Through their innovative ideas, countless hours of product development and testing, and intense dedication to customer service, they have grown to be one of the top-ranked lighting manufacturers in the industry across the US and Canada.
Exceeding the "industry standard" is a top priority for Lum-Tech Lighting. They focus on providing a wide selection of incandescent, fluorescent, metal halide, HID, CFL, halogen and LED fixtures, including custom products designed specifically for your needs, at extremely competitive prices, without the hassle of long lead times or poor customer service. Lum-Tech is committed to ensuring their customers receive the utmost in personal service and satisfaction.
Lum-Tech's headquarters and rapid response warehouse is conveniently located in Moorestown, NJ, just 20 minutes from Center City Philadelphia and an hour from NYC. Lum-Tech also maintains a production warehouse in Laguna Hills, CA, further allowing them to provide better and even faster service to their customers.
All Lum-Tech Lighting Products