ELK Lighting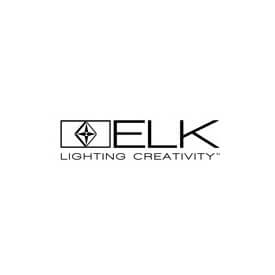 ELK Group International (EGI) is a premier manufacturer of lighting fixtures, decorative accessories, and furniture headquartered in Nesquehoning, PA. The company was founded in 1983 with a line of designer European lighting known as ELK Lighting. Since then, the slogan "New Ideas for Quality Home Lighting" still resounds within the heart of the company even now. Throughout the years, the fast-expanding addition of well-known brands has brought an abundance of great ideas, designs, and products that are sure to cover any of your needs.
ELK Lighting offers depth and breadth across a myriad of home furnishing categories - including lighting, indoor/outdoor furniture, wall décor, accessories and more. With design styles ranging from updated traditional to soft modern, we invite you to explore one of the most significant home furnishing offerings in the industry.
Over the past three decades, EGI has built a solid reputation within the lighting community for its quality fixtures and responsive service. Now, they are taking it even further and want to simplify life for you and your customers by offering an unprecedented level of curated product selections to be the go-to source for all your home furnishing needs.
All ELK Lighting Products