Falkor Lighting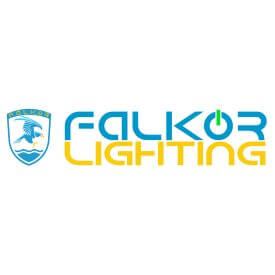 Falkor Lighting is a renowned American-owned corporation headquartered in Los Angeles, Ca. Falkor lives by their three pillars of success, which are to provide innovative solutions, extraordinary service, and professional expertise.
The first pillar, innovative solutions; Falkor Lighting partners with you every step of the way constantly finding the best fit solutions tailored to your project at hand. If they don't personally make the best product for your application, they will locate it from someone who does, and source it for you. Falkor partners with you to make the job a little bit easier for you.
The second pillar, extraordinary service; Falkor Lighting strives to make each implementation flawless, but understand things will fall short of expectations with any endeavor, and they know in times like that, customers expect them to make it right and do it immediately. In the lighting industry particularly, service will define the relationship and the experience; so Falkor comes to you with the right products at the right time. They also make timely follow ups, making sure everything is shipped and safely delivered to you. Your needs are their top priority, they not only want to build business relations, they want a long-term friendship.
The third pillar, professional expertise is also the foundation of the company. They want you to have the comfort and confidence in them to provide you with all the information you require for the task at hand. Whether its solutions or answers to consultations, applications, or product rebates, they want to be the number one choice and one stop solution to everything you need.
At Falkor Lighting, they can talk the talk, and most importantly, they do walk the walk.
All Falkor Lighting Products