As a general or electrical contractor working on lighting a commercial garage for a large business, your main concern is that the whole place gets an adequate amount of light that is both well balanced and visually appealing.
Great lighting reduces eye fatigue and headaches. Increasing the visibility of moving vehicles, other objects, and people moving around will also significantly reduce accidents in a commercial garage.
One way to improve lighting in a garage is by installing light fixtures that will last a long time without needing to be fixed or replaced.
Table of Contents
For a commercial garage, warehouse and industrial standard lights are a great fit. Get your light fixtures from a seller that understands the facility needs of a space like a commercial garage.
Here are six tips and tricks you can use to improve the lighting of the commercial garage you're working on.
1 - Work With the Right Lighting Color Temperature


Ideal Color Temperature for Office and Industrial Spaces
Color temperature, or correlated color temperature (CCT), is a way of describing what light produced by a bulb looks like.
The measurement is given in degrees Kelvin (K) and ranges from 1000–10,000 K.
For a commercial garage, you want to work with CCT values of between 4000–6500 K. These come in blueish tinges that produce cool white, vibrant, and bright color temperatures.
Cool color temperatures are great for commercial garages. They work well with the white, gray, and off-white colors of garage walls to enhance light brightness without producing any glare.
Most importantly, cool color temperatures have a stimulating effect and can increase alertness and encourage concentration. This is essential in a parking garage where drivers are required to navigate around other vehicles as well as people on foot.
By contrast, warm lights that fall between 1000–3000 K produce soft orange and yellow hues that aid in relaxation. This makes them a poor choice for a place that requires alertness, like a commercial garage.
2 - Use the Right Number of Light Fixtures on a Grid System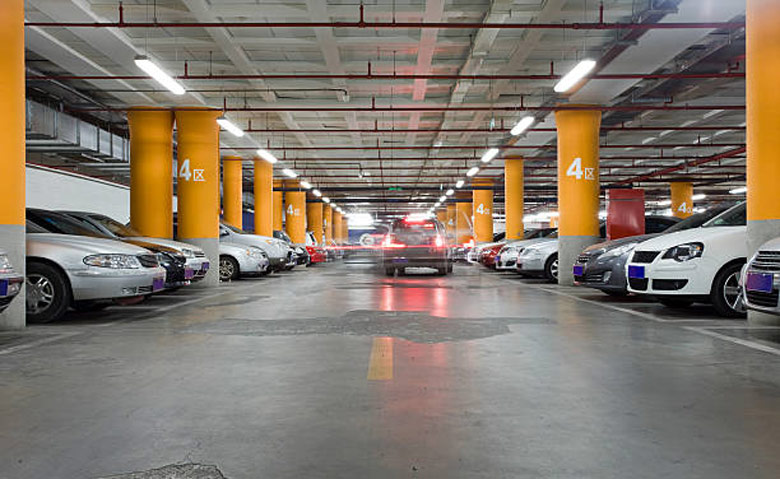 A light fixture grid system is a network of fixtures placed at regular intervals with one another to provide uniform lighting throughout a space.
This system is important because it:
Removes over-reliance on one bulb
Eliminates harsh shadows
Creates visual interest
Frames the interior of the commercial garage
Just one light fixture affixed to the center of a big space like a commercial garage will produce one small pool of light surrounded by harsh shadows.
Equally, irregularly spaced light fixtures appear disorderly and chaotic. Lighting like this can actually cause accidents because of the mitigated visibility it creates.
To determine the number of bulbs you'll need, use the Illumination Engineering Society's (IES) lumen recommendation per square foot of space. For a commercial garage, that number can range between 300–500 lumens per square foot.
Multiplying the IES lumen recommendation value by the garage's square footage will give you the amount of lumen you need to light the place properly.
Dividing that value by the lumen each bulb produces gives you the number of bulbs you'll need.
For example, let's say you're trying to determine the number of bulbs you'll need in a 10,000 square foot garage.
If you multiply 500 by 10,000, you'll have determined the total lumen needed to light that space properly, which would be 5,000,000 lumens.
In this example, let's say your bulb of choice is the DuraGuard LED Deluxe Garage Lighter which has 6,500 lumens.
If you divide the total lumen required (5,000,000) by 6,500 (the amount of lumen each bulb would produce), you'll find that for a 10,000 square foot garage, you'll need about 770 6,500-lumen bulbs.

3 - Use Quality Garage Lights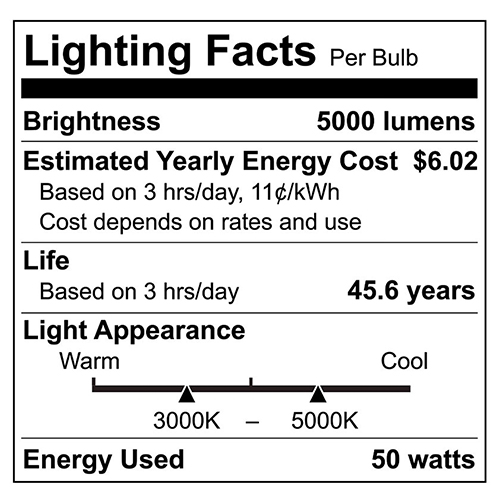 A quality light fixture for a commercial garage has:
Three to 5 years warranty
5000–6500 K color temperature value
A lifetime of 50,000 hours or more
5000–13,000 lumens
As a building contractor or electrician, every space you work on is unique and will require its own quality lighting solution for the best possible outcome.
Work with reputable light fixture sellers who thoroughly understand facility needs. This means they collaborate with experts from associated fields and have a track record of working on similar projects.
RelightDepot has a group of analysts, lighting engineers, and offers quality light fixtures at competitive rates. We'll give you experts advice about your project for the perfect lighting layout and walk you through the entire scope of your project.
That's not all. RelightDepot provides Value Engineered Quotes (VE Quotes). This means we can recommend alternatives to fixtures specified by designers at lower prices with similar functionality.
As a contractor, this can help you achieve greater margins or win more bids if you pass these savings on to your clients. So get in touch with us. We'll be happy to hear from you.
Here are some of the light fixtures we have available that would suit a commercial garage.
| | | | | |
| --- | --- | --- | --- | --- |
| RelightDepot Garage Light Fixture | Color Temperature (Kelvin, K) | Lumen | Warranty (in years) | Working Life (in hours) |
| | 5,000 | 6,400 | 5 | 50,000 |
| | 5,000 | 3,100 | 5 | 171,000 |
| | 3,000-5,000 | 7,100–9,400 | 5 | 50,000 |
| | 6,500 | 5,400 or 8,400 | 5 | 70,000 |
| | 3,500 | 4,153 | 5 | |
4 - Use Dimmers and Motion Sensors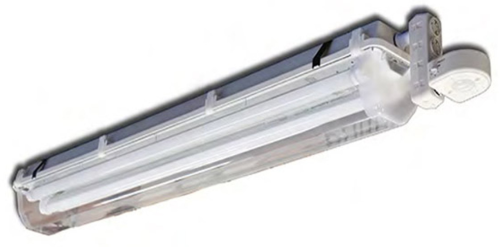 Improving the lighting in commercial garages might involve the use of an energy-conserving system that ensures bulbs last longer and that electricity bills are lowered.
Dimmers and motion sensors in bulbs can do just that.
Dimmers allow you to adjust the light level of the bulb so that you can reduce brightness during the day and increase brightness at night.
Motion sensors shut off lights after some time if they don't detect motion.
These elements allow the bulbs to last longer by reducing the amount of energy passing through them.
The Westinghouse Two-Light 18 Watt LED Security Light comes with a motion sensor that allows you to adjust area, light level activation, and timing.
"RelightDepot is my go-to place when I need a hard-to-find custom light fixture … they get me exactly what I want."
- B. Sepulveda, CA, USA
5 - Consider the Trim of Recessed Lights
The trim of a light fixture can also boost lighting depending on its shape and how its color interacts with the color of the ceiling.
The term trim refers to the entire lighting component—the bulb together with its housing.
Using dark trims against a white ceiling can improve lighting by reducing glare as the dark hues will absorb some of the light, resulting in a tamer light output.
Additionally, matching the shape of the ceiling with the trim can expand your perception, giving a feeling of spaciousness and abundant light.
For example, rectangular recessed light trims will fit perfectly with the natural geometry of rectangular commercial garage ceilings.
No special curved cuts will be necessary because the edges already have similar shapes.
6 - Install Tube Lights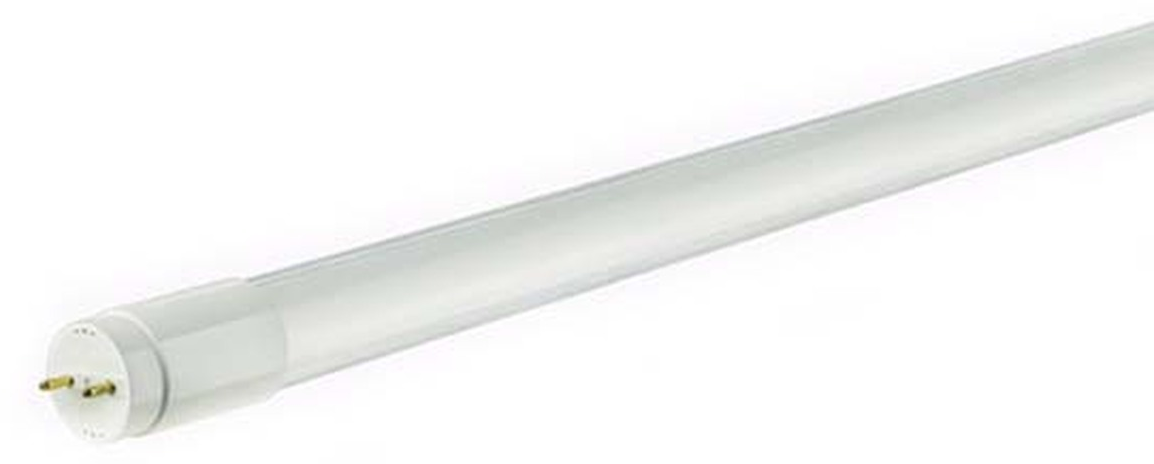 A great way to improve the lighting of a large garage is to install tube lights.
Tube lights are ideal for illuminating large areas as they give off more brightness over a wide area while using fewer fixtures.
Tube lights come in three standard diameter measurements: T5 (⅝"), T8 (8/8"), and T12 (12/8").
The best choice in this category would be the T5 or T8 bulbs. They come with transformers that minimize flickering in case of bulb tampering or temperatures below 50 degrees.
Our LEDone 4ft 12W LED Tube Light Shatter Proof Glass comes in at T8 size, is energy efficient, and can last for up to 50,000 hours. It's a great choice for a long-term high-output light source.

Let Us Get You the Best Lighting
The best way to get superb lighting in that commercial garage is by getting your fixtures from a trustworthy seller who is customer-centric and can offer advice and consultations on your projects.
At RelightDepot, our team knows what they're doing thanks to the advice and analysis of our industry experts.
Whether you have questions about quality lighting or what number of fixtures you'll need for a specific project, we've got you covered.
On top of that, we have highly personalized, accessible, and available customer service. We're always ready to help or answer any questions you may have. Contact us for a smooth sailing project.
June 15, 2022 by Ray De Varona.