Howard Lighting Products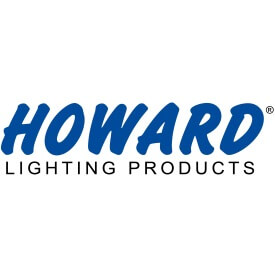 Howard Lighting is a Mississippi based manufacturer of fluorescent and LED lighting products. With over 20 years in the lighting industry, they bring experience and expertise that many competitors cannot and you can order with confidence knowing that Howard is there to support your project for years to come. Howard Lighting's team of designers works diligently to bring products to market that consistently exceed industry performance standards. With a full line of fluorescent high bay fixtures as well as a broad selection of LED fixtures, Howard Lighting has the product to complete your commercial and industrial projects.
For indoor applications, Howard offers LED flat panels, LED architectural troffers, fluorescent and LED strips, fluorescent wraps, as well as fluorescent and LED high bays. Howard can also cover your outdoor and security lighting needs with our wall packs, flood lights, area lights, canopy lights, and sports lighters.
In addition to a full line of light fixtures, Howard offers a superior customer service experience through assistance with identifying utility rebate opportunities, energy saving calculations, and lighting layouts.
All Howard Lighting Products Products