James Industry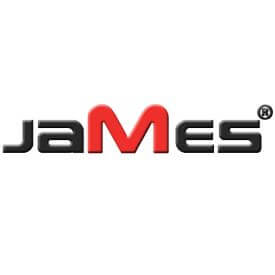 Founded in 2006, James Industry is a lighting manufacturer with factories located in Guangdong, Dongguan Province, China. They provide high quality  indoor and outdoor lighting solutions to their customers. James Industry provides reliable and quality products to North American and European customers with expert-level customer service. With the latest equipment for manufacturing and testing, they are producing products with the most skilled and professional engineering team.
As the world changes, James Industry's goal stays the same: to always create innovative lighting products for its customers. James industry is one of the best of its industry, as they provide top quality products at an extremely competitive price. They provide all types of lighting solutions for any application like LED or more traditional fixtures, so it is no surprise that they have gained worldwide recognition and admiration.
The 2x2 LED Troffer Retrofit Kit is perfect for lighting office spaces, factories, workshops, restaurants, and other indoor applications that need illumination. This fixture saves 80% more energy than a fluorescent lamp and comes in 36 watts with a 4500 lumen output and a 3000K, 4000K, or 5000K color temperature selection. The 31" Length LED Street Light is ideal for illuminating roadways, general parking lots, or other area lighting applications that need a larger pool of lighting. This powerful light comes in 240 system watts with a 29000 lumen output and is available in 4000K, 5000K, or 5700K color temperature. Both James Industry products come with a five-year warranty and a working life of 50,000 hours so you can be sure these products will shine for many years.
Each and every employee of James Industry is working to meet your needs and reach the goal of building a world-class manufacturer. With perfect technical support and comprehensive customer service, they deliver nothing but satisfaction to their customers.
All James Industry Products