Topaz Southwire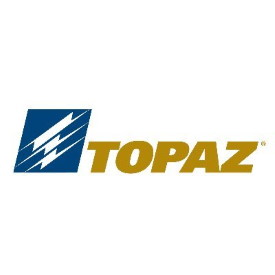 Topaz Lighting has been a leader in the electrical fittings and lighting products categories for over 35 years. They take pride in being the easiest company in the industry to do business with and in their top-notch custumer service.
Their network of 16 nationwide locations ensures that if it is a Topaz product, there is no such thing as a lead time - they stock over 8.000 products and can get orders ready for pick-up or delivery on the same day. They go above and beyond by ensuring that if you need a rush order shipped on the same day, if it's in by 4, it will be out by 5! Their whole team is geared to making your project a success.
More than a name stamped on a box, Topaz strives to be a friendly voice on the phone. Their extensive support infrastructure at the local, regional and national levels means that, when you think "Topaz", you think not only of their quality products, but of their people too.
All Topaz Southwire Products